Use cases
BNOSAC is specialised in predictive data mining on huge databases to aid in better decision making. We adopt the newest statistical and technological innovations and apply it for business purposes. Our methodology is proven to be excellent by obtaining the second place at the Florida data mining competition.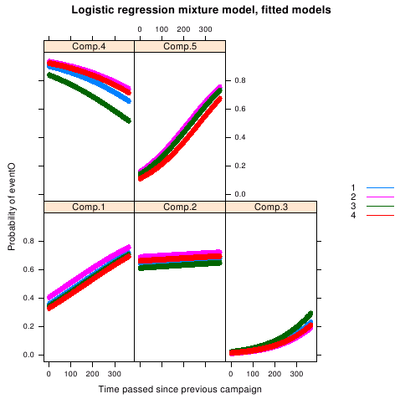 We focus on the following domains:
Marketing
Optimizing mailings and promotional campaigns by using recommender systems or collaborative filtering systems similar to Amazon or Netflix
Models to acquire new clients
Models to predict bad dept or to predict churn
Segmentation modelling to improve marketing response
Price settings
Models to improve product price settings
Measure the price elasticity of your clients
Measure the impact of promotional campaigns of competitors
Models to support setting up effective cross-selling actions
Model cannibalisation - make sure you don't compete against yourself
Web scraping of prices
Text Mining
Understanding customer / employee feedback
Mining call agent logs and IT support tickets
Text analytics on emails
Typical use cases are: Understanding issues, IT handling reduction time, Automated replies matching FAQ lists, Integrating into predictive models (churn / upsell), Better email redirections (process efficiency) & Automatic solving of client issues
Production & quality control

Models to identify causes of system breakdown
Predict productivity by using time series models
Statistical evaluation and optimisation of quality of product items
Improve by using fuzzy measurement technologies
Link quality to customer satisfaction and develop risk frameworks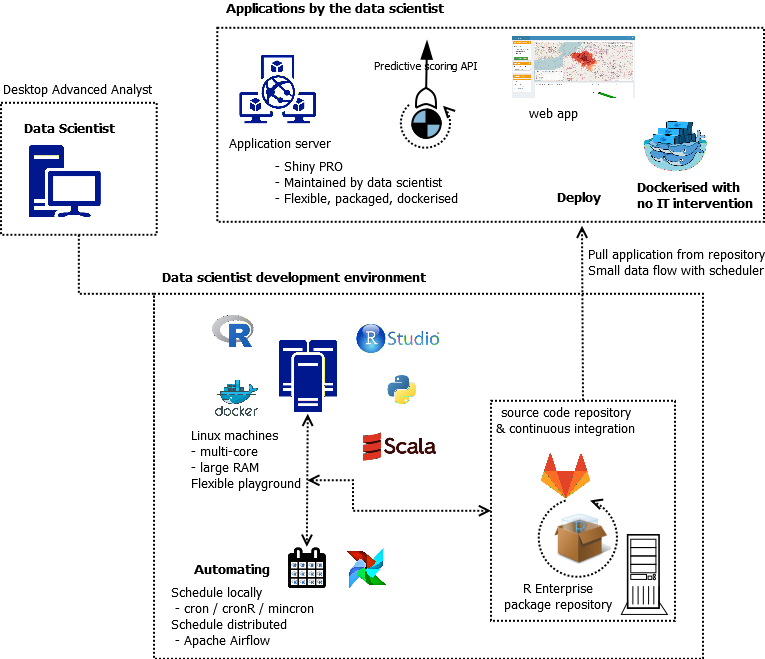 Big Data Architectural setups including advanced analytics

Advise on the use of big data technologies
Advise on the use of R inside the organisation
Risk analysis
Identify most risky customers and calculate customer value
Advise on product portfolio
HR Analytics
Done in cooperation with the Belgium market leader iNostix (by Deloitte), contact us for more details
Automation & integration

We set up data marts for data mining purposes, automate the modelling + scoring and create easy to use interfaces.